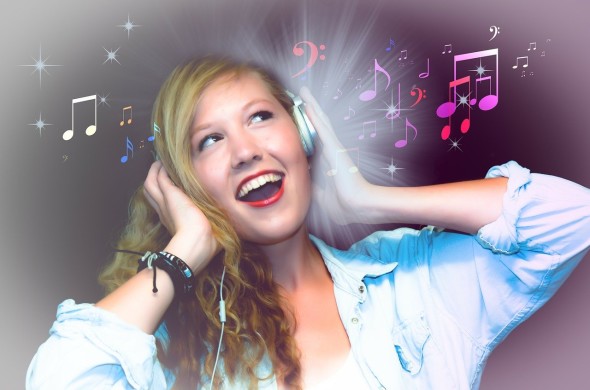 Language is used in a variety of contexts, both written and spoken. Among other things, it has been present for centuries in songs,
which can in fact be a great source of information about how the language operates. Therefore, songs may serve as a tool for learning grammar, vocabulary, pronunciation as well as some fixed phrases.
Whether or not you can create your own music, or you just listen to it with great pleasure, you can definitely use it to improve a variety skills in the English language.
If at this time of year you are focused on practising grammar, below you'll find a careful selection of songs which will cater to your needs.
1. to be
Watch the video: https://youtu.be/iL9Ku94mqPI
2. Present Simple:
Wonderful Tonight – Eric Clapton
How Do I Live (Without You) – LeAnn Rimes
Feel – Robbie Williams
She Loves You – The Beatles
Do You Want To Build A Snowman? – Frozen
They Don't Care About Us – Michael Jackson
Don't Give Up – Bruno Mars
I Say A Little Prayer – Aretha Franklin
My Name is Luka – Suzanne Vega
Bad Romance – Lady Gaga
3. Present Continous:
Lemon Tree – Fool's Garden
Sailing – Rod Stewart
Tom's Diner – Suzanne Vega
(Sittin' On) the Dock Of The Bay – Otis Redding
4. Past Simple:
Always on my Mind – Elvis Presley
Because You Loved Me – Celine Dion
Paradise – Coldplay
Torn – Natalie Imbruglia
The One That Got Away – Katy Perry
Rehab – Rihanna ft. Justin Timberlake
Today Was A Fairytale – Taylor Swift
Return to Sender – Elvis Presley
Hotel California – The Eagles
Call Me Maybe – Carly Rae Jepsen
I Will Survive – Gloria Gaynor
5. Past Continous:
Cryin' – Aerosmith
Does Anybody Really Know What Time It
Is? – Chicago
Love Story – Taylor Swift
6. Present Perfect:
Still Haven't Found What I'm Looking
For – U2
Lady In Red – Chris de Burgh
Nothing Compares 2U – Sinead
O'Connor
I've Seen It All – Björk
Have You Ever – Brandy
The Impression That I Get – The Mighty
Mighty Bosstones
Where Have You Been – Rihanna
7. Used to:
Hurtful – Erik Hassle
This Used to Be My Playground –Madonna
Used to – Chris Daughtry
Man of Steel – Meat Loaf
Used to – Ilya
If you are interested in more information about learning grammar (as well as vocabulary) from the lyrics, look for English Matters no. 74 at: https://www.kiosk.colorfulmedia.pl/