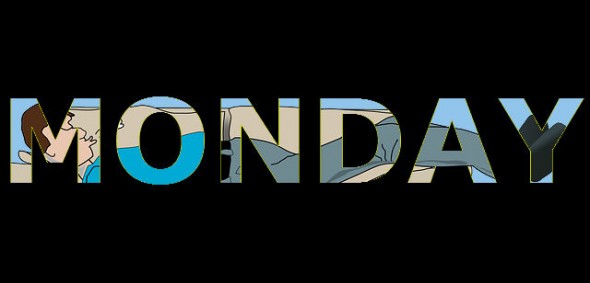 Mondays are the bane of our existence. Following a weekend of relaxation, we return to work, and face a new week of annoying coworker, evil teachers and nagging bosses. As the the graph below shows, you actually have no plans this week anyway, and as the week progresses, you only look forward to Friday and the multitude of plans which await you this weekend.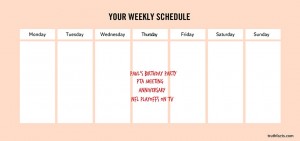 Mondays have also inspired some to create art. Poet Jelisa Jeffery wrote a poem about the world's least favourite day. The poem, made up of three quatrains, talks about the discomforts associated with the first day of the week.
Monday
Monday, please don't do this
Don't make me feel off balance
Don't cause my ship to sink
Don't take my hopes in gallons

Monday, leave me be now
Don't take my pros, take cons
Don't pop all of my bubbles
Don't walk on all my lawns

Monday, hurry up and pass
Don't suck me dry of smiles
Don't last a minute longer
Don't return here for a while
Jelisa Jeffery © 2011
What do you think? Leave a comment if you also hate Mondays!