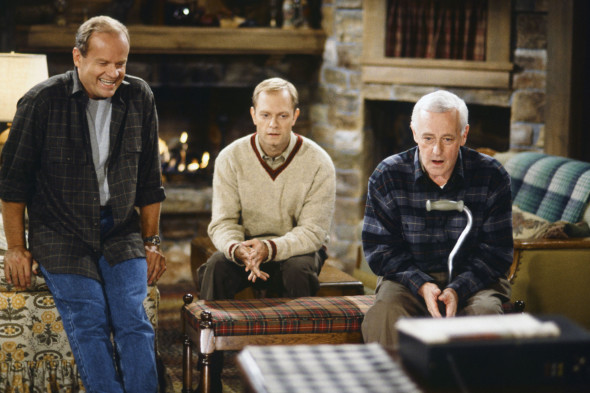 We've looked at sitcoms in this here column in the past, but I recently came across one which I had never seen before, recommended to me by my sister.
The show in question is called 'Frasier', an American comedy revolving around the daily life of a Radio psychiatrist and his family in Seattle. Whilst the main protagonist seems to have the dream job, dream flat and dream lifestyle, things quickly take a turn for the worse when his disabled father moves in with him and friction ensues.
It's a cracking show and has me in fits of laughter. I've no idea why it's taken me so long to discover it. So far I'm up to series three (or 'season three' as they would say in the States) and can't get enough of it.
So tell us readers, what is your favourite comedy programme of all time? As Frasier would say to fans of his radio show, "I'm listening…"