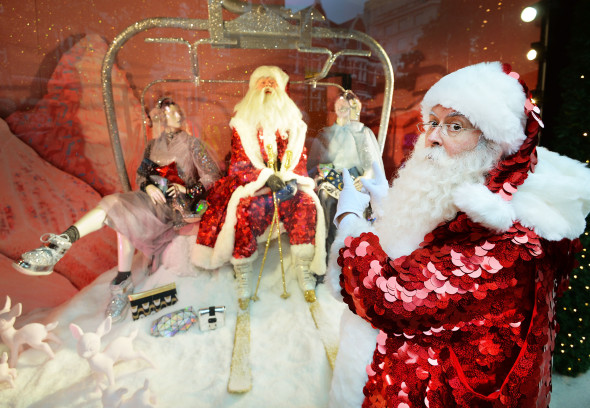 The exact date changes every season but today was the first time this year I actually began to feel all Christmasy!
Decorations are up around town, shops have sorted out their window displays and the Secret Santa game has been organised at work. Yep, on the way home, I got a tingle down my spine and a smile on my face.

The Secret Santa game is always a great laugh – everyone's names are put into the hat and you choose one at random to buy a present for. Of course, you're not meant to find out who your gift is from, that's all part of the fun.

But this year is a real problem. The person I have drawn, well, I have absolutely nothing in common with and I'm not even sure what they enjoy. I have asked around but nobody seems to know anything about him. So I'm putting it to the good readers of this blog to help me. Anyone have any good recommendations for a fun Secret Santa gift?
All ideas appreciated