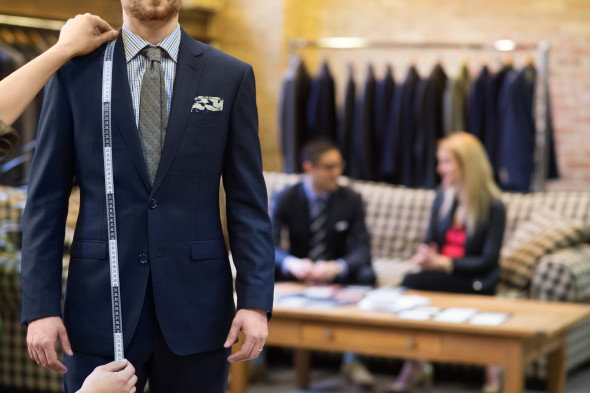 For some unknown reason, two sets of very good friends have decided to get married at the end of this month (weddings in late October? Really?), so I decided now was a good time to treat myself to a new suit.
I've always been quite traditional when it comes to my formal wear, generally opting for a pair of standard dark trousers and matching jacket, with a snazzy yellow or purple tie underneath. I'm not sure why, but it always seems to do the trick.

However, this time I decided to be a tad more adventurous and go for something a little bit more off the wall. After looking in a few places, I ended up walking out with a smart thin-cut light blue three-piece (with a snazzy tie thrown in free of charge). Don't get me wrong, shopping is not one of my pastimes, but looking around and trying different items on was quite enjoyable. I know a few ladies who complain that us men have it easy when it comes to formal occasions, that they have to constantly find new dresses and hats to wear, but I would be up for shopping again for the next wedding or Christening. I don't know what the issue is.