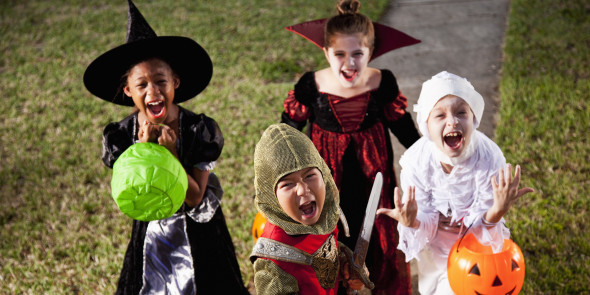 So, like most self-respecting citizens, I recently purchased a rather large box full of sweets and candies to sit next to my front door in preparation for kids coming past on Halloween.

Now, I don't know about you but when I was a young boy, this was one of the highlights of the year and I used to look forward to it for months. These days it seems that pubs and shops are more inclined to get the decorations up and their staff are more interested in dressing up than local children are.
Anyway, buying the box of sweets was a terrible idea. We only saw one kid come round 'trick or treating' and every time I've walked past the box over the last week, I can't help but stick my hand in and stuff my face full of candies. This is not the way to go about a diet!

So if anyone is interested in a half-container full of candy, just give me a yell. It's free to a good home and you don't even need to put on a Dracula or zombie costume to claim it!